They don't make for the prettiest of manicures, but are they something more than a cosmetic problem? Here's what a dermatologist and research have to say.
Fingernails seem like a pretty uneventful body part. They grow. You cut them. Maybe paint them. And that's about it. But in reality, your nails can give you a glimpse into your overall health. If something is going on in your body, your nails could start to change, sometimes developing ridges. Depending on what the ridges in fingernails look like, you might want to schedule a visit to the doctor.
What do vertical nail ridges mean?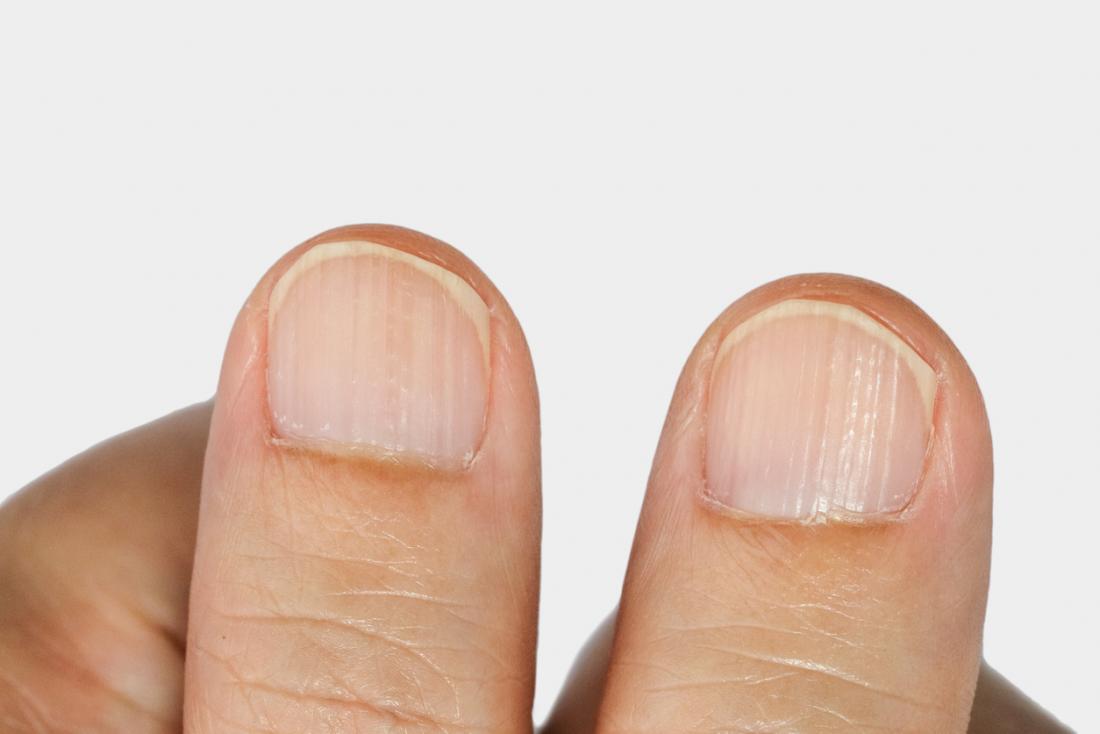 Advertisements
Lines running from the bottom of the nail to the tip are the most common form of ridges in fingernails, affecting about 20 percent of adults. In the vast majority of cases, it's just a sign of aging, says Ivy Lee, MD, a board-certified dermatologist based in Pasadena, California. Fingernails are made mostly of keratin, a protein also found in the hair and outer layer of skin. In the same ways that the skin gets drier and the hair feels rougher, the nails also change with age because the body has a harder time retaining moisture.